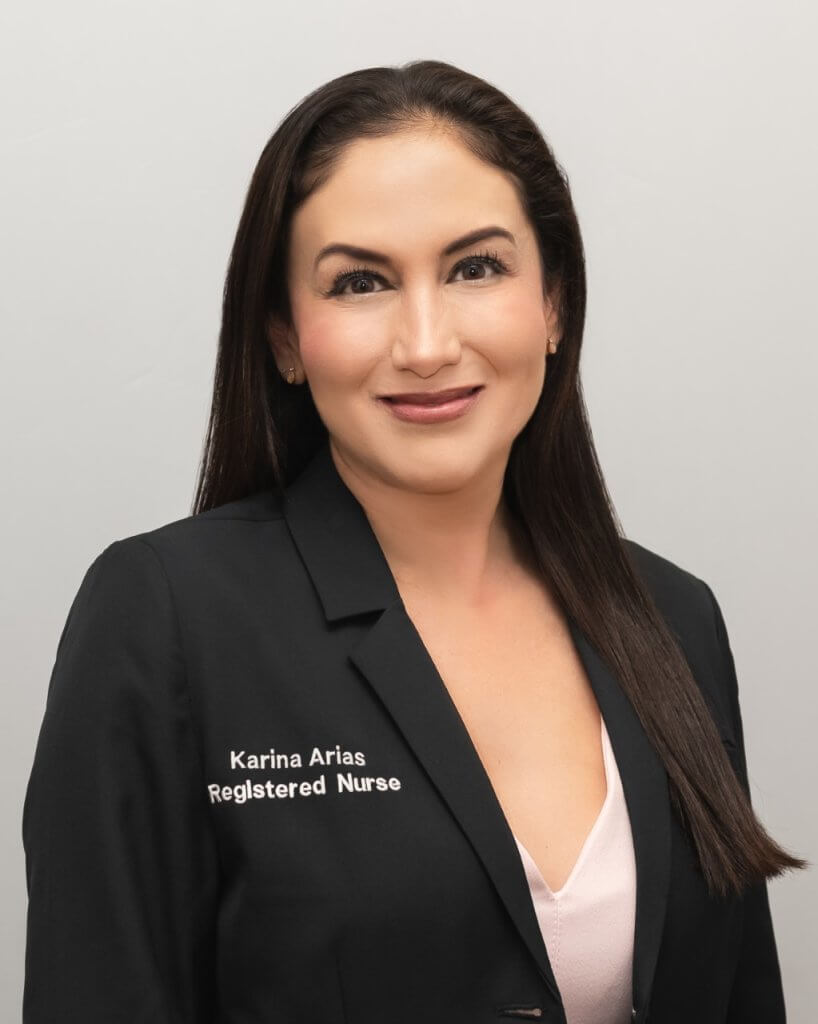 Meet Karina
Aesthetic Nurse Injector
As a summa cum laude graduate in Registered Nursing from Azure College in Fort Lauderdale, FL , Karina has had an incredible journey into Medical Aesthetics.
Born and raised in Venezuela, Karina completed her medical studies which included a residency in Anesthesiology, at the Central University of Venezuela.
For over 10 years , she practiced anesthesiology in one of the main private hospitals in Venezuela.
While working closely with plastic surgeons, her passion for aesthetics in medical care grew immensely and upon relocating to New York City she has undergone numerous trainings & treatments.
We offer an array of different fillers/neurotoxins to address different concerns:
Dermal Fillers
Juvederm
Radiesse
Belotero
Neurotoxins
Botox
Xeomin
Chemical peels ( ViPeel)
-Quick & easy peel that helps brighten the skin from dark marks, acne scars even Melasma!
-1-week downtime
-A package of 3 is recommended for best results but 1 treatment will show improvement